Child Daycare: The Right Way to Nurture Your Kids
In this modern world, it is kind of challenging to manage work and family together, and if your child is at his initial stage of life it becomes stressful along with being a difficult task. Well, Child daycare centers understand that and add a lot of ease into the lives of parents.
Wondering what they are actually for? They do, All that your child needs. Daycare Kindergarten preschools have become highly popular among the new generation of parents. They provide the best facilities to the parents for their kids where their little rockstars get 100% care, attention, and a Healthy environment to grow. Want to know about what and how they do all this?
Guess! This is a sign that your child deserves the best child center and that's what this blog is about. Let's Know why these days childcare centers have become so famous. What are the facilities provided by them-
Day Care Center Security measures –
As we mentioned at the very start of our blog, if you choose one of the best daycares for infants, your child is their responsibility and security is where the responsibility starts from. 
Child Daycares do not take the safety and security of your kids for granted. Keeping them safe is what stresses the parents. But if they are at the right daycare center, they are in safe hands, at the safest place.
Events (Indoor and Outdoor) Playing Equipment-
Growth is a kind of pact that demands different activities, they are little kids, and childhood is all about playing with your friends. For the same reason, Daycare centers have all the arrangements for them. They provide your little ones with the best Indoor and Outdoor playing equipment.
Don't worry, they will be supervised by us.
In this modern world, where every child demands videos on you tube to stay busy against crying, Nursery kindergarten preschool keeps them indulged with healthy mental and physical playing activities.
What if your child feels thirsty out of playing or forgets his/her water bottle at home?
Forget it! As we mentioned previously, they are in the right hands if they are at the top childcare centers in India. They will take care of them.
Let your kids forget water bottles at their home. Child Daycares provide kids with good quality purified water.
This is because the best childcare centers ensure the safety of your kid's health as well.
Playing games is the most fun thing that kids like. If you are a parent of a kid and reading this, do you remember that childhood mark on your knee, elbow, or somewhere else which has been the craziest memory of your childhood and makes you smile today?
Well, this little stage of your kids is the same as it was yours once. Let them play, let them fall, Child Daycare centers will assure that they stand again, will bandage them, and will pamper them after all that's how every child starts learning about life. Falling and standing up again!
Resting and Napping facilities-
Your little champs are tired and want to sleep. Will they be able to?
Of course! Nap is a must that is what will recharge them. Kids being dull, with eyes full of sleep, How will they make it through the day?
For the same reason, the best infant activity centers will provide them with facilities to Nap or rest. They will be recharged to create chaos again, well! That's what suits the kids the most.
Whatever your child is doing, someone is always keeping an eye on them. We ensure that they are safe by every means. Our CCTV cameras remain active throughout school hours and this is one way we ensure the safety of our children.
Child Day Care Gallery – Lots of fun activities under the trained faculty –
The daycare centers are for making the growing kid advance and a good learner. For the same reason, the best activity centers for infants are highly trained and qualified faculty to make them do the activities that will push them to enjoy being at daycare centers.
Activities like drawing, playing, brain-building games, crafting, rhymes, and much more will not just help your toddlers in mental but physical growth as well.
These are some of the top facilities that parents can enjoy once after getting their kids admitted into the best daycare centers.
What missions are Child Daycare Centers designed with?
Nursery kindergarten preschools/or child daycare centers are designed with the motive of transforming the education system for the little innocents. To make them feel the process of learning is fun, not a burden. For the same reason, the faculty in the child daycares emphasizes the holistic growth of your kids.
At the daycare center, the faculty focuses on imparting education for life so that the child can choose their path of interest.
Children remain energetic and the willingness to know and learn new things get adopted by the kids from childhood. Good behavior, good learning, respecting people all these things should be taught to kids at their initial age and the childcare centers play a huge role in this.
Child daycare centers believe in enhancing awareness of positive parenting and humanity among people and promoting the same nursery kindergarten preschools is the key.https://saltbridge.in/events/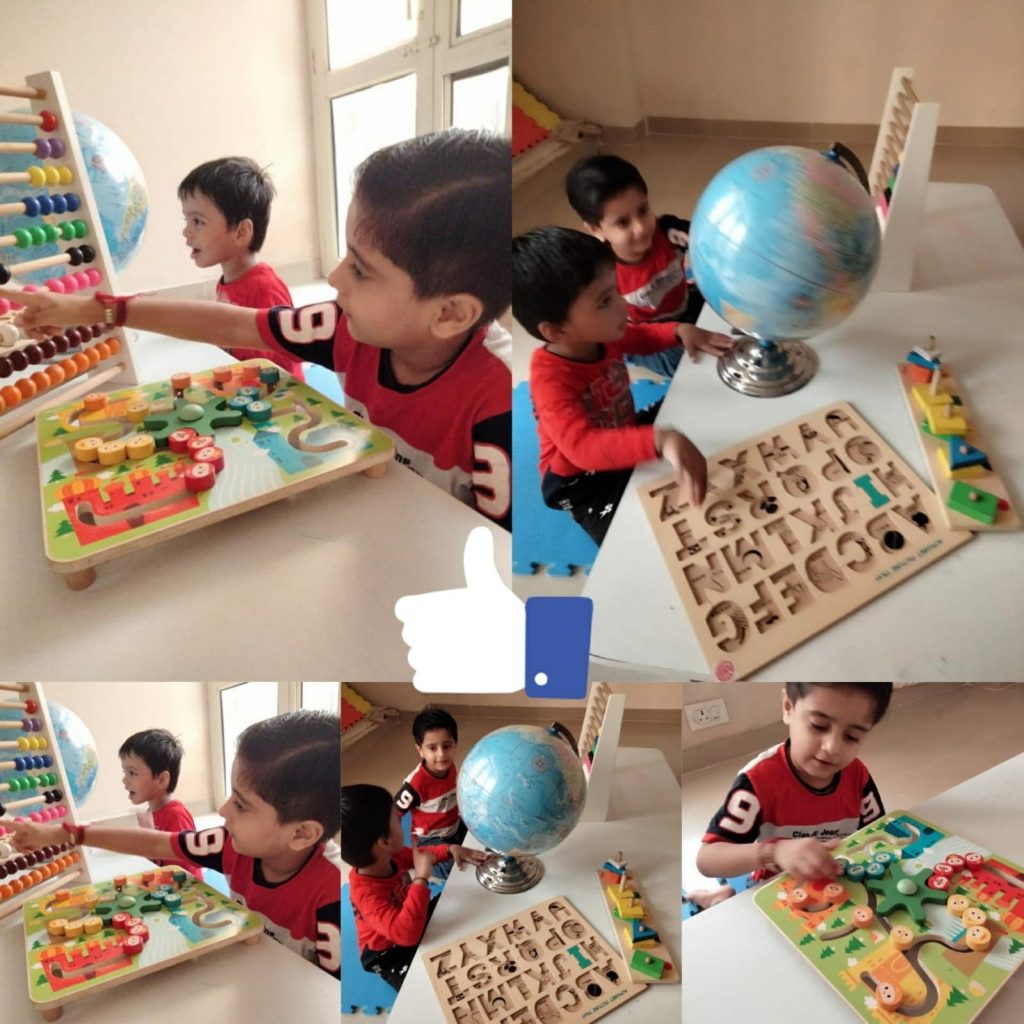 Child Day Care Centers – Vision
Although there are several childcare centers around the world, only some of them rank as the best childcare centers because of the vision and ideology behind them. Some of the top daycare centers in India are designed in a way to prepare the children for the next level. Basically, the vision of daycares is for kids to be –
Problem solvers
Self- Directed learners 
Literate 
Effective Communicators
Technologically literate
What and How do students gain from preschool?
Curriculum Project-based learning-
At child daycare centers, kids are made a part of project-based learning programs. It is a type of program where students actively involve themselves in their educational development. With such an approach, students are aimed to solve their own problems.
Infants use their tiny heads and develop practical solutions by themselves to resolve their problems. To make kids solve real-world issues and be more practical about life, the top daycare centers highly promote Practical or project-based learning among infants. Such activities are organized interestingly to teach the kids. Also, it is ensured that the themes chosen for the activity remain child-friendly.
Not just at the best infant activity centers but project-based learning activities are organized at different grades of schools as well as it is one of the basic sources to enhance the knowledge and skills of young learners.  
However, it is kept in mind that the themes and activity should be meaning-driven and should definitely lead to skill enhancement of the infant, and for the same, there's always a motive chosen behind the activity before setting up its theme. 
To make it more effective the faculty at the nursery kindergarten preschools design themes and motives for different grade little heads based on their interests along with teaching them the right skills for the same.
Real-life situation decoding strategy-
Do you think it is easy to be a kid?
No, absolutely not. There are so many conflicts in their little heads, be it math equations or color-filling war, there are lots of challenges in the daily life of a kid. If your little one is at the best child daycare center, then it's not a matter of issue.
At the top daycare centers, it is the job of the teaching staff to supervise the children to adopt the right path to sort their own problems out. This is done with the vision of developing a skill that will help them in the long term.
This will help them in being more practical, less emotional, more logical, and additionally creative thinkers in making out solutions for different challenges in life. Once a kid starts getting perfection in these skills, mindset growth is its parallel.
Child Day Care – Centric approach
The daycare centers ensure to keep the child's priority at first i,e, what they want to learn, what they want to play and explore. This not just gives vague choices to students to choose their interests but also helps in broadening the minds of the little ones. They learn about different things at their initial age, they explore different topics being a kid, and also at this little age they can choose their area of interest.
It could be anything, games, art and craft, any traditional or cultural hobby, or anything. The teachers at the daycare analyze kids based on their activities and what they are choosing and design the curriculum as per individual needs.
Jaunt as a way of teaching-
Jaunts or field trips play an important role in making the education system rich. When it comes to nurturing the mindset of the students, it is highly fruitful for the little ones. This highly encourages the child's morale from the very initial stage.
When Kids take part in field activities, it lays the foundation for the holistic development of children. Be it physical, mental, or emotional. Field trip activities like a trip to the Zoo or Museum not only enrich the knowledge of the kids but excite them to know more about different and new things.
Daycares take responsibility while taking the little ones and this adds ease to the parents about their child's safety concerns.
How to find the best daycare for your child?
If any parent decides to get their child admitted to any daycare it is for sure that they will choose one of the best daycare centers for their ward. However, searching for the same is one of the challenging tasks in today's daily life.
However, if you are someone from Delhi NCR it's not a big deal for you. There are some of the Best preschools in Delhi NCR for infants which are highly popular around the area that not just focuses on the overall development of your child but also work on preparing them as a good human being for the future.
Among several one of the best play schools in Greater Noida is Salt Bridge which is located in Greater Noida and famously known for its facilities and care routine for little children. To know about the facilities and what they do, you can visit the official website of Salt Bridge. Also to know how they are, refer to the testimonials.
Also, to know about some of the Best daycare centers in Delhi NCR, you can simply search on Google, it is full of some of the best learning places for your little kids.
Child daycare centers are always considered to be one of the most worthwhile investments by parents for their kids who decide to send their children to the daycare centers. The drastic change in the mental, physical, and emotional growth of their kids, not just makes parents feel proud but also assures them of satisfaction for their child having a bright future. Parents do not have to worry about their kids during their initial stage. Many leave their jobs, and many feel it is challenging to nurture their children with rich thoughts, however when they choose to go with any of the best child daycare centers they also choose one of the prominent decisions for their child. The willingness to learn new things, and explore new adventures in life increases as their age passes by. Not just at the initial age the kids can be noticed as outspoken and active by their parents but how they are going to be in future can also be witnessed from the actions of their little heads.
Frequently Asked Questions